Industry
Reimagining Consumer Lending for a Competitive Advantage
Why verified income represents less risk for lenders, while gaining a competitive advantage and more customers.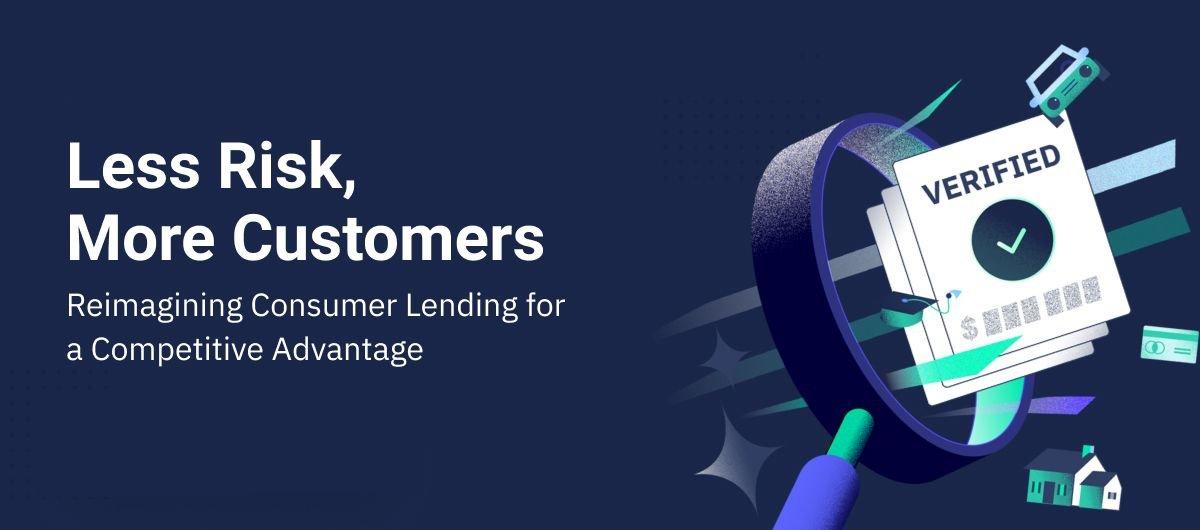 Personal loans are on the rise, 2022 has seen some of the highest record numbers of consumer loans since 2011. With borrowers wanting faster loan decisions, and gig economy working ever increasing, lenders are looking outside the box. Verified income becomes a huge advantage when expanding loans to borrowers that may be credit worthy, but not have stellar credit scores. Through the waterfall method of income and employment verification, lenders can reimagine consumer lending for a competitive advantage.
A Brief History of Truework
Truework began as an automated service for verifying income and employment requests for human resource departments. In 2019, we expanded into home loans, servicing 5 of the top 10 mortgage lenders and earning status as one of the few approved Day 1 Certainty® report providers for Fannie Mae. Flash forward to today, in 2022, Truework has added capabilities to make verified income reports fast and affordable enough to serve for auto loans, personal loans, and more within consumer lending.
What type of income data do you use in your loan process today?
There are many different methods of verifying income today. The most commonly used income data verification methods are: transactional bank data (inferred income), stated income, verified income, no income used, or multiple, depending on the customer.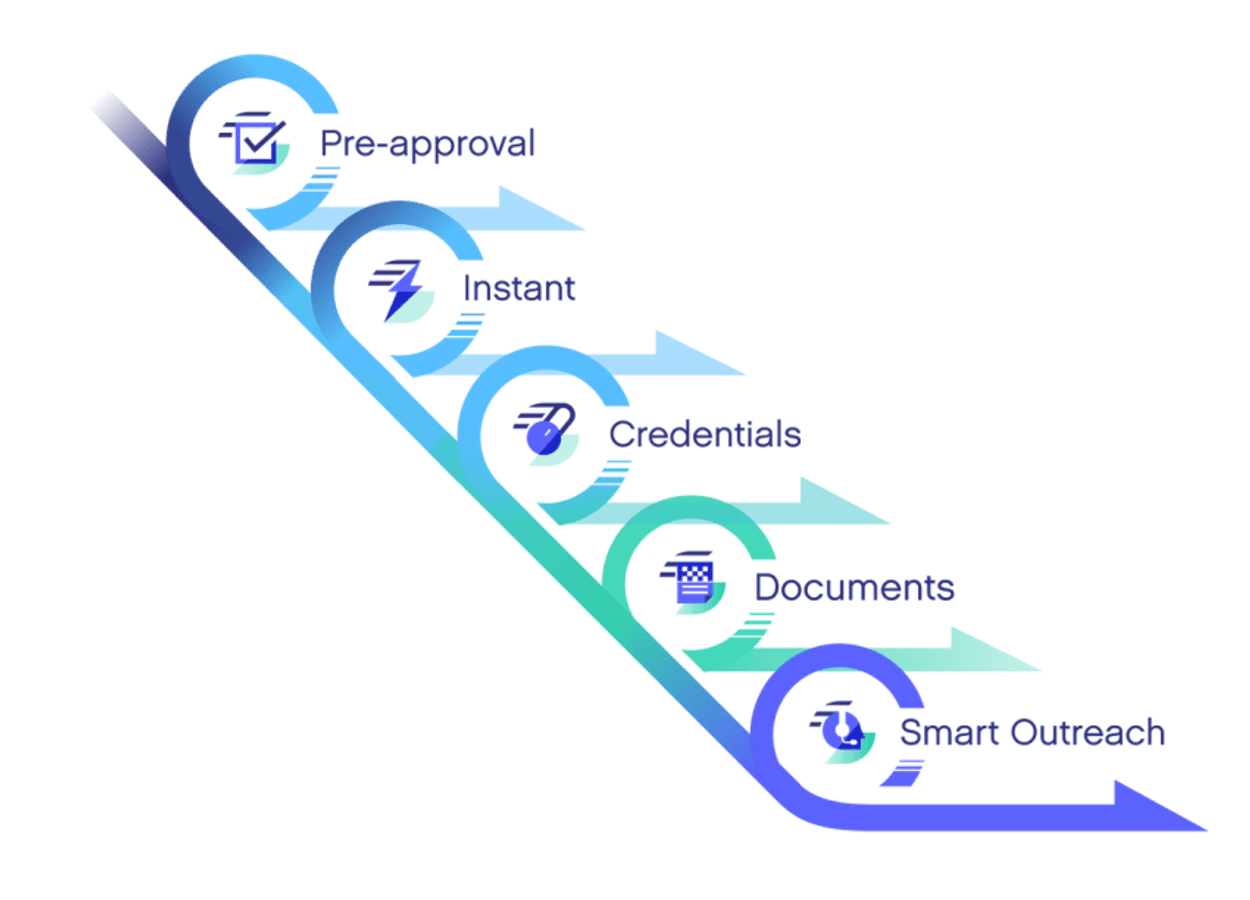 Truework provides verified income, both as a better customer experience for applicants, but also because we make it fast and easy for lenders to provide. Think of Truework as your verification toolbox. We provide different tools, or different verification methods depending on how you want to verify income, with tradeoffs that maximize for speed and maximize for coverage.
At the top of the funnel, we have our instant network which powers both the pre approval and instant method. This includes over 35 million employment records, and is both the fastest and easiest way to get to rate-lock in lending. These results are returned within seconds, allowing applications to instantly qualify and lock in rates very early in the process. Around the middle of the funnel is user-permissioned data or user-initiated data. This allows the applicant to login to their employer, gig economy platform, or payroll provider and share income data directly within the loan application. If this data is not available through instant or user-permissioned verifications, Truework moves to our dedicated Smart Outreach team to find the information for you. Though Smart Outreach is a more manual route, ⅕ of the results returned are through an automated process, which speeds up the verification significantly. Through our multifaceted methods of verification, Truework empowers you to use the right method, for the right user, at the right time.
We have a deep belief that users should be in control of their data and we will continue to expand coverage to empower lenders to verify more applicants as quickly and as efficiently as possible. In May we announced an integration of Plaid Income into Truework Credentials.
Reach more customers - looking beyond credit score and stated income
Over 45 million adults in the US are considered "credit invisible", meaning that they have either no credit score at all, or they have thin credit files without enough information to create a credit score. Around 90 million are considered "sub prime", but when you are only lending to "prime" customers, you are missing out on 140+ million potential customers.
In 2006, mortgage bankers warned that stated income was wrought with fraud. Only two years later, the housing bubble burst and mortgage defaults became a regular occurrence. Fast forward to 2010, the Dodd Frank Act makes stated income illegal in mortgages, requiring lenders to fully document a borrower's ability to repay with income or assets. Today we are seeing the highest volume of personal loans since 2011. Increases in Buy-Now-Pay-Later bad debt write-offs could potentially be an early warning for more loan defaults, and record high inflation can only exacerbate the issue. This is where verified income becomes a huge advantage. Truework enables lenders to verify income through flexible verification options with high confidence.
When loans are sold on the secondary market, Truework's verified income gives investors peace of mind, especially with Day 1 Certainty® checks and balances. By expanding into subprime markets, the potential risk is more than made up for with the growth of the user base in loan portfolios. According to a Penn State and University of Washington study, "The expanded credit access benefited lenders with an estimated ~20% in profit." Given all the events of the last few months, verified income within consumer lending is going to become an essential part of underwriting this year.
Increasing conversion - win more customers
Once upon a time, in the not too distant past, lending involved in-person visits to the loan officer, they involved time, and paper, and review, and a slow process. This slow-going process has proven ineffective for lenders wanting to attract Millennial borrowers. The biggest borrowing demographic for the coming decade, according to JP Morgan, are the younger generations (Millennials/Gen Z). Generations who venerably grew up online, who expect fast and easy online processes, where if you aren't all of those things, you're left behind in the market. In a market where conversion is king, pre-approved loans offer better rates to the right applicants, at the right time. It's important to consider ways to reduce friction, because even an extra click can increase friction during the loan process. Offering various options to verify income not only expands your user base, but also reduces that friction through less-time-to-rate-lock.
You may be thinking, "I've been doing this for a decade, what's wrong with that?" As we've seen in the headlines, the market is changing, the status quo isn't going to be good enough. The world is not standing still, how your competitors are using verified income is changing, and they're using it for competitive advantage.
Customer Story: Octane Lending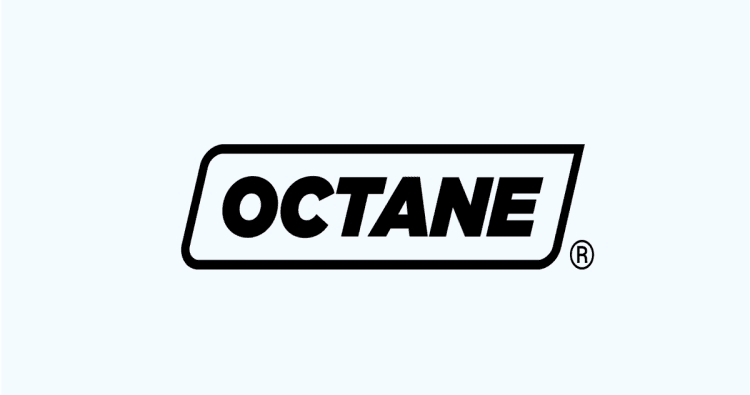 Income stipulations are the largest blocker in our approval-to-book ratio today.
Duncan Amos,
VP of Product
at Octane
Octane offers a fully digital buying experience for recreational vehicle purchases. They emphasize the need to dramatically simplify and accelerate the transaction process. The challenge was verifying income on a subset of applicants by collecting pay stubs and W2s, which is cumbersome for applicants and requires manual validation. They needed a strategy to verify income that was not only fast and invisible to the customer and dealer partner, but also reduced the workload for their operations team. Integrating Truework's API in their dealer application increased conversion by reducing the number of applications that required income stipulations. Read more about Octane Lending's customer story.
The next step
Verified income is the next evolutionary step in consumer lending after credit scores and inferred income based underwriting. Truework helps you:
Expand your customer base with a wider credit window while increasing profitability.

Win more applicants without adding undo friction to the loan process.

Achieve four verification methods through a single integration, a single provider, with a single report format. Truework enables you to provide the right rate, to the right customer, at the right time.
Q&A
Do I have to use the full - Instant, credentials, document upload waterfall?
No, all of our solutions are available standalone via API. This allows our partners to move the solutions around in their application process and also incorporate other verification methods. Calling Truework instant before other instant providers before credentials for example.
What does the pre-approvals process & pricing look like?
Pricing depends on several factors, like verification volume for volume-based discounts, and what segment you operate in. We also have a guide to understanding income and employment verification pricing.
We offer a "demo mode" where you can test out our integration and data into your workflow, to see the results and coverage yourself. Reach out to us to request a demo and speak to an integration specialist on this.
Does Truework offer support to payroll allocation? (Can Truework take a portion of the payroll to the loan?)
Short answer is no, today we are just verifying income and employment. We don't control what is sent from the paystub or to where.
Do you have any solutions for potential businesses that are between jobs? (If someone is not employed, how would we verify them for income and employment?)
This would touch on the gig economy, for example if you are working for a gig platform, be it DoorDash, Uber and the like. We can verify income and employment through gig platforms, but beyond that, for self employment, we don't currently have the capability. It is important to note that with Truework's platform you can specify if you're looking to verify an active employment only, or if you're verifying inactive employment.
Ready to
learn more

?

Talk to our team to learn how Truework can simplify your income verification strategy.

Talk to sales