Employment Verification
Employment verification for mortgages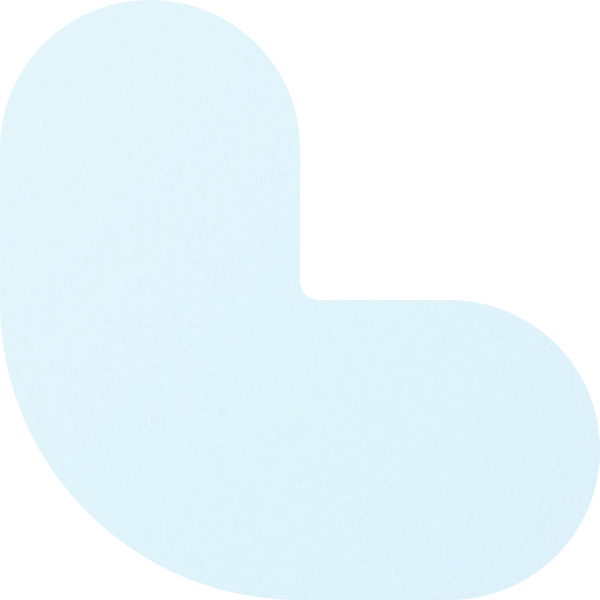 Buying a new home is exciting, but the process of getting approved for a mortgage can quickly become overwhelming if you don't know what to expect. To make sure home buyers earn enough to cover the cost of their mortgage, lenders use several strategies and documents to verify income and employment. This is where employment verification for mortgages comes in.
Understanding the requirements of a verification before applying for a mortgage will help you on your journey from pre-approval to closing the deal on your new dream home. But first, why is verification needed exactly?
Why do lenders need employment verification for mortgage loans?
Employment verification is one way lenders protect themselves and homeowners. Lenders use this process to ensure prospective homeowners will be able to afford their monthly mortgage payments.
Home loan lenders typically accept a debt-to-income ratio of 43% at most — meaning that all monthly bills, including credit card monthly payments, mortgage payments, car loan payments, etc. — must equal no more than 43% of a buyer's gross monthly income.
Before the housing crisis in 2009, some lenders were using up to a 50% debt-to-income ratio, which resulted in many defaulted loans and foreclosed homes.
In addition to the overall 43% debt-to-income ratio, lenders also want to make sure home buyers' monthly mortgage payments are no more than 33% to 35% of their gross monthly income. Coupled with the debt-to-income ratio requirement, this all serves as a way to prevent the 2009 housing market bubble from happening again.
So, while employment verification may seem like a hurdle during the mortgage process, remember that it's also protecting you from getting a mortgage you can't reasonably afford.
How lenders verify employment for mortgages
Employment verification for mortgages is similar to other employment verification processes but has a few minor differences and unique hurdles. Generally, the process is as follows:
The applicant files a mortgage application providing their work history, income information, etc. The mortgage company will generally require pay stubs or W-2 forms at this point.

The lender reaches out to the applicant for any additional documents or proof needed.

The lender processes the application. If there are no issues, the lender will contact the applicant for the final step.

Once the lender processes the application, and the applicant is ready to receive the mortgage, the lender does a 

verbal verification of employment

. This is typically a quick phone call with the applicant's employer. They'll then contact the applicant if there are any discrepancies.
Self-employed applicants seeking a mortgage will need an official income document from the IRS, which they can obtain via Form 4506-T. This is the form to request an official IRS tax transcript and will show the mortgage company that you're earning enough to cover the mortgage.
All in all, the employment verification process can be fairly quick, taking a week or less. The verbal verification of employment occurs at the very end, often the day before the funds are transferred over. If there are any issues with the process, things can and will likely take longer.
How changing jobs affects employment verification for a mortgage loan
If your employment changes between mortgage pre-approval and the time the loan is fully approved, it can affect your mortgage and complicate the verification process.
If you move to a position similar to your current one during the verification process, you can avoid complications by letting your lender know ahead of time. In many cases, this won't present a problem as long as you're honest and upfront and the income is similar or greater than at your previous role.
During the verification process, moving to a job in a different industry can raise red flags for lenders. Lenders are looking for job and earning stability. Taking a job in a new industry makes your financial future murkier (in the eyes of a lender).
Moving from a salaried or hourly position to one that includes bonuses or other compensation plans can also complicate the verification process. Again, lenders want consistency and stability in ideal mortgage candidates. Commission and bonus-based positions don't necessarily guarantee stability.
If this issue arises, lenders may require a cosigner, delay the process to see stability in your new role, or simply require additional information about the role itself.
How to set yourself up for employment verification success
Employment verification for mortgages is, for the most part, straightforward and predictable. As a result, it's easy to cover all your bases and prepare for most potential issues ahead of time. The following tips will help you plan ahead for any potential questions or issues that may arise.
Be prepared to talk about your work history as well as your current job. Lenders will often ask about the future of your employment and how likely you are to lose your job. This is especially pertinent if you recently moved to a new job or industry.

If you've been in your job for less than two years, you may have to give details about previous roles. A recent resume can be useful for this reason, so be sure to print one out and bring it with you.

If you're working as a contractor or otherwise self-employed, you'll likely need 

Form 4506-T

 from the IRS. As previously mentioned, Form 4506-T gives the lender a copy of your previous tax return to verify your income.

Don't be discouraged if you're denied or told to reapply at a later date. This is especially true for those changing industries. Lenders want to know you're in a stable position, and loaning to someone who recently changed industries is a gamble for any lender.
The employment verification process can and should be painless. With the above information, you can reduce the chance you'll encounter any kind of issues and keep the process as simple as possible.
Securing employment verification for mortgages
The mortgage process can be long and stressful. But, with the right preparations, you can get through the process with few complications. Understanding employment verification for mortgages will ensure you have the right documents ahead of time and are prepared to answer any questions that come your way.
With perseverance and preparation, you can soon find yourself in your new home, with the employment verification process far behind you.
Learn more about Truework
Request a demo to learn how Truework can simply your income verifications through a unified platform.
Talk to sales