Terms & Conditions for Consumers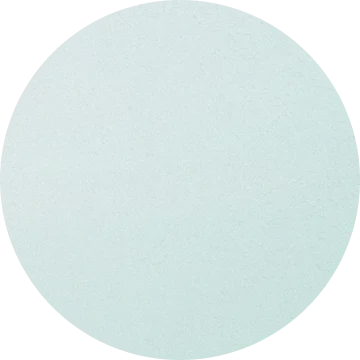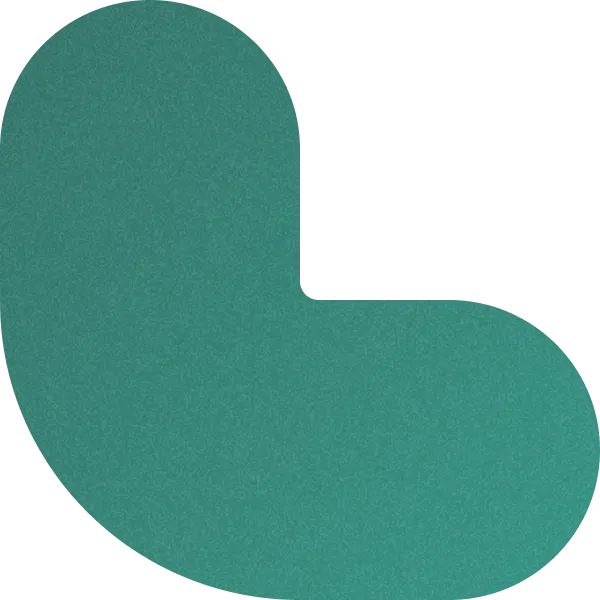 Last Updated: 6/14/2021
Terms & Conditions for Consumers
1. ACCEPTANCE OF TERMS
You agree to these Terms and Conditions ("Agreement") by accessing or using our employment and income verification service or any other services we may provide to you from time to time (the "Service"). Your use of our Service is subject to this Agreement and our Privacy Policy, which is incorporated by reference.
2. GENERAL DESCRIPTION OF OUR SERVICE
You, as an individual that uses our Service, may from time to time request that third parties use the Service to obtain employment and income verification reports about you. We may from time to time ask you to authorize us to provide employment and income information as part of these reports. We also may make available to you in accordance with this Agreement a personal employment report reflecting your employment and income information. The personal employment report provided to you should not be shared with third parties. When requesting your personal employment report, we may require that you provide us with certain information so that we can verify your identity. As part of the Service you may provide us your login credentials (and other identifiers, including social security number, email, phone numbers, security question and answers) to access your applicable payroll provider and/or employer's information system in order to obtain your employment and income information on your behalf at your direction.
You agree to provide true, accurate, complete and current information about yourself. If any information you provide is untrue, inaccurate, incomplete or not current, or if we believe that such information is untrue, inaccurate, incomplete or not current, we have the right to suspend or terminate your use of our Service. If you provide any login credentials or similar information so that we may access your applicable payroll provider and/or employer's information system on your behalf at your direction, you represent that you are authorized to do so and have us (or our agents or subcontractors) do so on your behalf at your direction. You agree that we may contact you via any email address or phone number you provide to us in order to provide the Service to you. You understand and agree that we may provide additional products, services, features and/or functionality to you from time to time.
We grant to you a revocable, nonexclusive, non-transferable, royalty free, limited license during the term of this Agreement to use our Service, subject to the terms and conditions of this Agreement and our policies and procedures. We may at any time terminate this license. Neither you nor your employer nor any user shall have an implied license. We reserve any rights not expressly granted in this Agreement.
3. FAIR CREDIT REPORTING ACT
Our employment report is a type of "consumer report" as defined by the Fair Credit Reporting Act (the "FCRA"). Following a request by you, we will provide you with free personal employment reports. You can request your employment report by calling our toll-free number at +1 (833) 878-3967 or emailing us at .
4. CORRECTING INCORRECT INFORMATION
After reviewing your personal employment report, if you believe that any information about you is incorrect, you can contact either your employer or us to investigate and correct the error. If you choose, we can block access to your employment report during any period of dispute or investigation. You may contact us about incorrect information in your employment report by calling our toll-free number at +1 (833) 878-3967 or emailing us at support@truework.com.
Once any information has been verified by your employer, you may not dispute the same information again without providing additional relevant information.
5. YOUR CONSENT
You agree that by using our Service and requesting a personal employment report or authorizing a third party, such as a prospective lender or landlord, to request an employment report on you or authorizing us to provide a third party with an employment report on you, you have provided your consent and your "written instructions" in accordance with the FCRA, for us to provide you or the third party with your employment report, which is a consumer report.
6. AMENDMENTS
This Agreement may be updated from time to time. You should check our website () regularly for updates to this Agreement. Modifications take effect as soon as they are posted to this website, delivered to you, or made available to you. We may, in our discretion, modify or discontinue our Service at any time with or without notice. Your continued use of the Service after any such changes will be deemed to be acceptance of those changes.
7. COMPLIANCE WITH LAW
You agree to comply with applicable law in using our Service.
8. NO WARRANTY
WE DO NOT WARRANT THAT OUR SERVICE WILL BE UNINTERRUPTED OR ERROR FREE. WE DO NOT MAKE ANY WARRANTY AS TO THE RESULTS THAT MAY BE OBTAINED FROM USE OF OUR SERVICE. OUR SERVICE IS PROVIDED "AS IS" AND WE DISCLAIM ALL WARRANTIES, EXPRESS OR IMPLIED, INCLUDING IMPLIED WARRANTIES OF MERCHANTABILITY.FITNESS FOR A PARTICULAR PURPOSE AND NON- INFRINGEMENT.
9. LIMITATION OF LIABILITY
WE AND OUR AFFILIATES AND ANY OF OUR AND OUR AFFILIATES' RESPECTIVE OWNERS, DIRECTORS, OFFICERS, EMPLOYEES, AGENTS AND REPRESENTATIVES WILL NOT BE RESPONSIBLE OR LIABLE UNDER ANY CONTRACT, NEGLIGENCE, STRICT LIABILITY OR OTHER THEORY FOR: (A) ERROR OR INTERRUPTION OF USE OR FOR LOSS OR INACCURACY OR CORRUPTION OF DATA OR COST OF PROCUREMENT OF SUBSTITUTE GOODS, SERVICES OR TECHNOLOGY; (B) ANY INDIRECT, EXEMPLARY, INCIDENTAL, SPECIAL OR CONSEQUENTIAL DAMAGES (INCLUDING LOST PROFITS); (C) ANY MATTER BEYOND OUR REASONABLE CONTROL; OR (D) ANY AMOUNTS THAT, TOGETHER WITH AMOUNTS ASSOCIATED WITH ALL OTHER CLAIMS, EXCEED THE GREATER OF THE FEES PAID TO US BY IN THE 12 MONTHS PRIOR TO THE ACT THAT GAVE RISE TO THE LIABILITY OR $100.
SOME JURISDICTIONS DO NOT ALLOW THE DISCLAIMER OR EXCLUSION OF CERTAIN WARRANTIES OR THE LIMITATION OR EXCLUSION OF LIABILITY FOR INCIDENTAL OR CONSEQUENTIAL DAMAGES. ACCORDINGLY, SOME OF THE ABOVE LIMITATIONS SET FORTH ABOVE MAY NOT APPLY TO YOU OR BE ENFORCEABLE WITH RESPECT TO YOU. IF YOU ARE A USER FROM NEW JERSEY, THE FOREGOING SECTIONS TITLED "NO WARRANTY" AND "LIMITATION OF LIABILITY" ARE INTENDED TO BE ONLY AS BROAD AS IS PERMITTED UNDER THE LAWS OF THE STATE OF NEW JERSEY. IF ANY PORTION OF THESE SECTIONS IS HELD TO BE INVALID UNDER THE LAWS OF THE STATE OF NEW JERSEY, THE INVALIDITY OF SUCH PORTION SHALL NOT AFFECT THE VALIDITY OF THE REMAINING PORTIONS OF THE APPLICABLE SECTIONS.
10. YOUR INDEMNIFICATION OF US
You agree to defend, indemnify and hold harmless us and our affiliates and our and our affiliates' respective owners, directors, officers, employees, agents and representatives from and against all claims, suits, actions, proceedings, losses, liabilities, damages, penalties, fines, fees (including attorneys' fees) costs and expenses, whether in tort, contract, or otherwise, that arise out of or relate to any breach of this Agreement by you or your use of our Service.
11. GOVERNING LAW
California law will govern this Agreement without regard to its conflicts of laws provisions.
12. DISPUTE RESOLUTION BY BINDING ARBITRATION: PLEASE READ THIS SECTION CAREFULLY AS IT AFFECTS YOUR RIGHTS.
a.       Agreement to Arbitrate
This Dispute Resolution by Binding Arbitration section is referred to in this Agreement as the "Arbitration Agreement." You agree that any and all disputes or claims that have arisen or may arise between you and us, whether arising out of or relating to this Agreement, the Services, any advertising, or any aspect of the relationship or transactions between us, shall be resolved exclusively through final and binding arbitration, rather than a court, in accordance with the terms of this Arbitration Agreement, except that you may assert individual claims in small claims court, if your claims qualify. Further, this Arbitration Agreement does not preclude you from bringing issues to the attention of federal, state, or local agencies, and such agencies can, if the law allows, seek relief against us on your behalf. You agree that, by entering into this Agreement, you and we are each waiving the right to a trial by jury or to participate in a class action. Your rights will be determined by a neutral arbitrator, not a judge or jury. The Federal Arbitration Act governs the interpretation and enforcement of this Arbitration Agreement.
b.       Prohibition of Class and Representative Actions and Non-Individualized Relief
YOU AND WE AGREE THAT EACH OF US MAY BRING CLAIMS AGAINST THE OTHER ONLY ON AN INDIVIDUAL BASIS AND NOT AS A PLAINTIFF OR CLASS MEMBER IN ANY PURPORTED CLASS OR REPRESENTATIVE ACTION OR PROCEEDING. UNLESS BOTH YOU AND WE AGREE OTHERWISE, THE ARBITRATOR MAY NOT CONSOLIDATE OR JOIN MORE THAN ONE PERSON'S OR PARTY'S CLAIMS AND MAY NOT OTHERWISE PRESIDE OVER ANY FORM OF A CONSOLIDATED, REPRESENTATIVE, OR CLASS PROCEEDING. ALSO, THE ARBITRATOR MAY AWARD RELIEF (INCLUDING MONETARY, INJUNCTIVE, AND DECLARATORY RELIEF) ONLY IN FAVOR OF THE INDIVIDUAL PARTY SEEKING RELIEF AND ONLY TO THE EXTENT NECESSARY TO PROVIDE RELIEF NECESSITATED BY THAT PARTY'S INDIVIDUAL CLAIM(S), EXCEPT THAT YOU MAY PURSUE A CLAIM FOR AND THE ARBITRATOR MAY AWARD PUBLIC INJUNCTIVE RELIEF UNDER APPLICABLE LAW TO THE EXTENT REQUIRED FOR THE ENFORCEABILITY OF THIS PROVISION.
c.       Pre-Arbitration Dispute Resolution
We are always interested in resolving disputes amicably and efficiently, and most concerns can be resolved quickly and to your satisfaction by emailing us at support@truework.com. If such efforts prove unsuccessful, a party who intends to seek arbitration must first send to the other, by certified mail, a written Notice of Dispute ("Notice"). The Notice to us should be sent to 325 Pacific Avenue, San Francisco, CA, 94111 ("Notice Address"). The Notice must (i) describe the nature and basis of the claim or dispute and (ii) set forth the specific relief sought. If we or you do not resolve the claim within sixty (60) calendar days after the Notice is received, we or you may commence an arbitration proceeding. During the arbitration, the amount of any settlement offer made by us or you shall not be disclosed to the arbitrator until after the arbitrator determines the amount, if any, to which you or we are entitled.
d.       Arbitration Procedures
Arbitration will be conducted by a neutral arbitrator in accordance with the American Arbitration Association's ("AAA") rules and procedures, including the AAA's Consumer Arbitration Rules (collectively, the "AAA Rules"), as modified by this Arbitration Agreement. For information on the AAA, please visit its website, Information about the AAA Rules and fees for consumer disputes can be found at the AAA's consumer arbitration page, If there is any inconsistency between any term of the AAA Rules and any term of this Arbitration Agreement, the applicable terms of this Arbitration Agreement will control unless the arbitrator determines that the application of the inconsistent Arbitration Agreement terms would not result in a fundamentally fair arbitration. The arbitrator must also follow the provisions of this Agreement as a court would. All issues are for the arbitrator to decide, including, but not limited to, issues relating to the scope, enforceability, and arbitrability of this Arbitration Agreement. Although arbitration proceedings are usually simpler and more streamlined than trials and other judicial proceedings, the arbitrator can award the same damages and relief on an individual basis that a court can award to an individual under the Agreement and applicable law. Decisions by the arbitrator are enforceable in court and may be overturned by a court only for very limited reasons.
Unless we and you agree otherwise, any arbitration hearings will take place in a reasonably convenient location for both parties with due consideration of their ability to travel and other pertinent circumstances. If the parties are unable to agree on a location, the determination shall be made by AAA. If your claim is for $10,000 or less, we agree that you may choose whether the arbitration will be conducted solely on the basis of documents submitted to the arbitrator, through a telephonic hearing, or by an in-person hearing as established by the AAA Rules. If your claim exceeds $10,000, the right to a hearing will be determined by the AAA Rules.
Regardless of the manner in which the arbitration is conducted, the arbitrator shall issue a reasoned written decision sufficient to explain the essential findings and conclusions on which the award is based.
e.       Costs of Arbitration
Payment of all filing, administration, and arbitrator fees (collectively, the "Arbitration Fees") will be governed by the AAA Rules, unless otherwise provided in this Arbitration Agreement. If the value of the relief sought is $75,000 or less, at your request, we will pay all Arbitration Fees. If the value of relief sought is more than $75,000 and you are able to demonstrate to the arbitrator that you are economically unable to pay your portion of the Arbitration Fees or if the arbitrator otherwise determines for any reason that you should not be required to pay your portion of the Arbitration Fees, we will pay your portion of such fees. In addition, if you demonstrate to the arbitrator that the costs of arbitration will be prohibitive as compared to the costs of litigation, we will pay as much of the Arbitration Fees as the arbitrator deems necessary to prevent the arbitration from being cost-prohibitive. Any payment of attorneys' fees will be governed by the AAA Rules.
f.       Confidentiality
All aspects of the arbitration proceeding, and any ruling, decision, or award by the arbitrator, will be strictly confidential for the benefit of all parties.
g.       Severability
If a court or the arbitrator decides that any term or provision of this Arbitration Agreement (other than the subsection (b) titled "Prohibition of Class and Representative Actions and Non- Individualized Relief" above) is invalid or unenforceable, the parties agree to replace such term or provision with a term or provision that is valid and enforceable and that comes closest to expressing the intention of the invalid or unenforceable term or provision, and this Arbitration Agreement shall be enforceable as so modified. If a court or the arbitrator decides that any of the provisions of subsection (b) above titled "Prohibition of Class and Representative Actions and Non-Individualized Relief" are invalid or unenforceable, then the entirety of this Arbitration Agreement shall be null and void, unless such provisions are deemed to be invalid or unenforceable solely with respect to claims for public injunctive relief. The remainder of the Agreement will continue to apply.
h.       Future Changes to Arbitration Agreement
Notwithstanding any provision in this Agreement to the contrary, we agree that if it makes any future change to this Arbitration Agreement (other than a change to the Notice Address) while you are a user of the Services, you may reject any such change by sending us written notice within thirty (30) calendar days of the change to the Notice Address provided above. By rejecting any future change, you are agreeing that you will arbitrate any dispute between us in accordance with the language of this Arbitration Agreement as of the date you first accepted this Agreement (or accepted any subsequent changes to this Agreement).
12. TERMINATION; SURVIVAL
We may suspend or terminate our Service or your use of our Service if we determine in our sole discretion that you are not complying with this Agreement, if we suspect fraud or for any other reason. Sections 8, 9, 10, 11 and 12 will survive suspension or termination of this Agreement.
Para informacion en espanol, visite o escribe a la Consumer Financial Protection Bureau, 1700 G Street N.W., Washington, DC 20006.
A Summary of Your Rights Under the Fair Credit Reporting Act