Announcements
Why I Joined Truework
Pravesh Mistry joined Truework in June as our first Chief Revenue Officer and first C-suite hire. He shares insights on his professional journey thus far and thoughts on the future.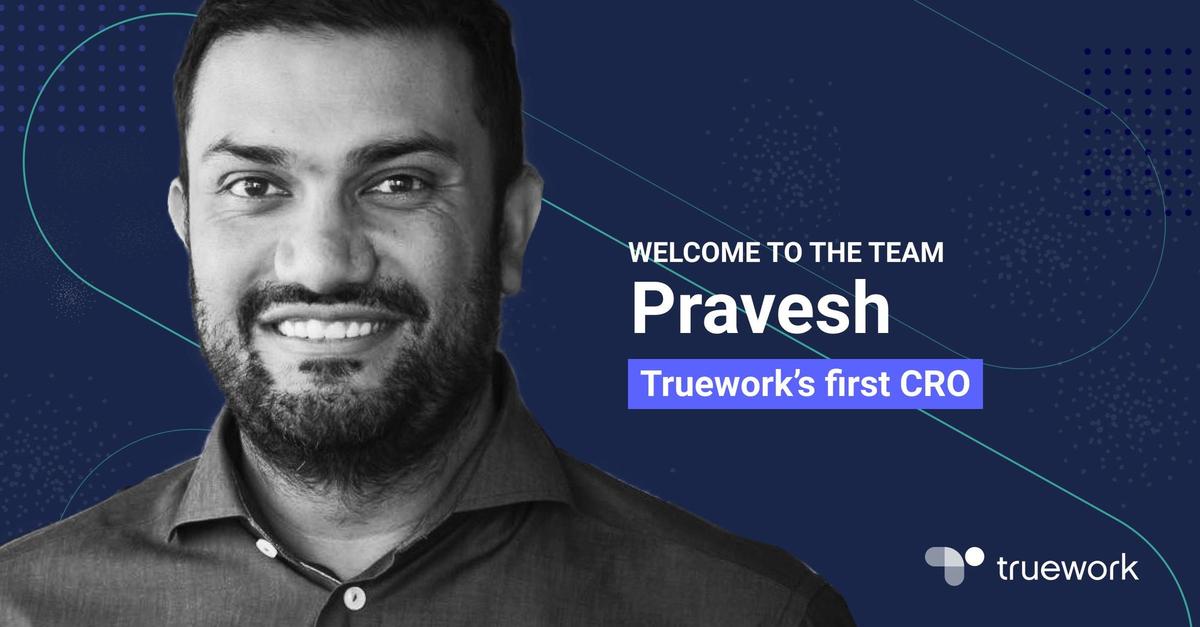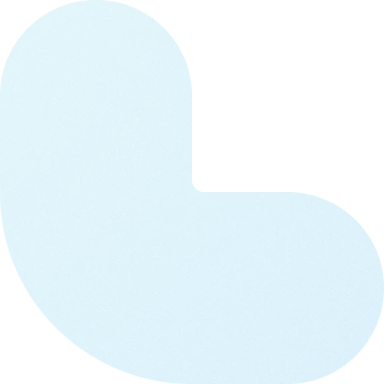 A role that I have been preparing for throughout my career…
My professional career has been glittered with the most incredible series of events. There have been so many chance moments, that when I tell the story or find time to reflect- it feels like I'm walking in someone else's shoes.
Obviously that is not the case. And while I am grateful for my good fortune, I have come to recognize that chance encounters and welcome opportunities were only part of the equation.
I have learned that putting yourself in the right place is an active process, trusting your gut is indeed a thought exercise, and making bold decisions supported by old fashioned hard work can lead to amazing outcomes.
I don't hold onto many regrets because I know the things that have happened and the things that did not happen have both led me to today. As Truework's first Chief Revenue Officer. What an incredible feeling.
There is a ton of content out there sharing advice on what frameworks to use to make decisions.
Luckily for you, this post is not one of them!
Instead, it's an honest effort to share a more personal narrative of how and why I arrived at Truework. This post is meant to inspire an internal reflection of your own journey, to ignite an introspection into your personal "why" by providing a window into mine.
When I decided to leave ThousandEyes (part of Cisco) in April, having just accepted my next role at Truework, my wife Neeta asked me, "How do you feel?"
What occurred to me was that I felt as though I was entering a role that I had been preparing for over the course of my entire professional career. Now, that may sound somewhat dramatic. But as I look back at my career in tech, I see my tenure at each organization as an uncanny parallel to a traditional education. Let me explain.
Kindergarten
My start at Internet Solutions (co-founded by David Frankel, a Truework investor...small world!) was kindergarten. I learned the ropes of what it meant to be a professional salesperson, but more importantly I learned how to be scrappy on a condensed, high stakes playground in Johannesburg, South Africa. How to fight against other hungry vendors and win with integrity. To compete was to survive.
I learned to "do what I love and love what I do".
Grade School
The almost 12 years I spent at Rackspace provided the core of my professional education. I studied leaders at the company and learned how to lead from within, very much adopting and fine-tuning a servant leadership mindset. I experienced incredible personal growth and learned the core cross-functional competencies. Not just sales, but how an entire organization of multi-disciplinary teams moves in tandem as one business unit. Rackspace magically brought people from completely different backgrounds and tethered them together with one simple mindset - Fanatical Support.
I learned to lead with my heart.
University
I joined ThousandEyes in 2017, 6 years after its founding. I felt I had graduated from Rackspace, and I was ready for university. ThousandEyes offered me a curriculum of growth and scale but most important, core lessons in transformational selling. We were in the business of helping CIO's actualize their Digital Transformation aspirations. It was an incredible ride, and in August of 2020 we were acquired by Cisco. (My team was robbed of one hell of a graduation party thanks to Covid!)
As I helped our company settle well into Cisco, I realized that my university career was coming to an end. It was time for me to go out and apply the years of learning to somewhere I believe I could have a powerful impact.
I learned to build and collaborate. I was ready to teach.
It was time to write my own curriculum. Answering the "What" question was easy. "Where" I was going to apply those lessons proved to be much more difficult.
I began a period of reflection thinking about the problems that I believed were only going to get bigger as the world accelerates toward a more connected future. It brought me back to the moment I made the decision to move to the U.S. to continue my journey with Rackspace.
During that time, I encountered a problem faced by nearly every single immigrant that comes to America. I had income, but no credit.
I was confused, frustrated and ultimately disappointed that the U.S. banking system still could not wrap its head around someone in my circumstance. I didn't have a credit score, but to me that seemed illogical. Credit, in fact, is an inference. An output determined by a set of inputs. I had the inputs and they were as clear as day: employment history, income history, job title, status, etc. Why couldn't the system adapt?
This experience stuck out to me. Not because I wasn't able to solve it, but because I felt that I shouldn't have had to. The U.S. financial system was unable to comprehend my professional identity. As I went through the process of building credit, I was forced to share redundant documentation over and over. Nothing about the process felt like it was designed for me, the consumer. I used work arounds like many before and after me, but as I raised my head to look for my next opportunity, I started thinking about how much bigger that problem had become, given how much the world of digital transactions has transformed over the last decade.
I realized the digital revolution, powered by convenience, had yet to reach the identity vertical. I had initially assumed that moving systems online would automatically solve this problem, but it didn't. Instead of an assortment of documents, I had a desktop folder of logins and passwords. The hassle was still the same.
I found Truework when I started digging into this problem space, and I began to get excited upon first look, but my search was far from over. The equation I use to assess a company is simple:
Incredible People x Growing Problem = Unlimited Potential
I was fully on board with the problem of digital identity but I needed to get to know the people. That's when I began to see that Truework has the right team in place to bring together your digital identity onto a single platform.
Ryan, Ethan, Victor and the rest of the Truework leadership team make up one hell of a squad. They have that rare balance of strategic thinking, execution and most important, compassion. If you haven't read about our strategy to transform digital identity, this is a good start.
These were people I wanted to build with, people that would challenge me. Being challenged is where I excel... because that status quo puts me to sleep.
Joining Truework has been the biggest yet easiest decision of my career. I am so eager to get started as it is the culmination of a 20 year professional education. Not only do I have the opportunity to impact an organization of incredible people, but the chance to improve the institutional standards in how we control and share pieces of our identity online.
Thank you for the countless notes of encouragement and support I have already received.
I can't wait to do what I love, lead from the heart and collaborate in this new ecosystem that we are shaping.
We are back in session, time to get to work!
Grow your business with Truework
Join the group of 17,000 organizations that use Truework to increase applicant conversion with faster income and employment verifications.
Talk to our Team