Announcements
Vol. 5: Govt get serious about data privacy, the push for Open Banking
Welcome to the newest installment of Fintech News and Notes! A thoughtful summary of the most important trends and updates across fintech, written by our very own Eric Weingarten.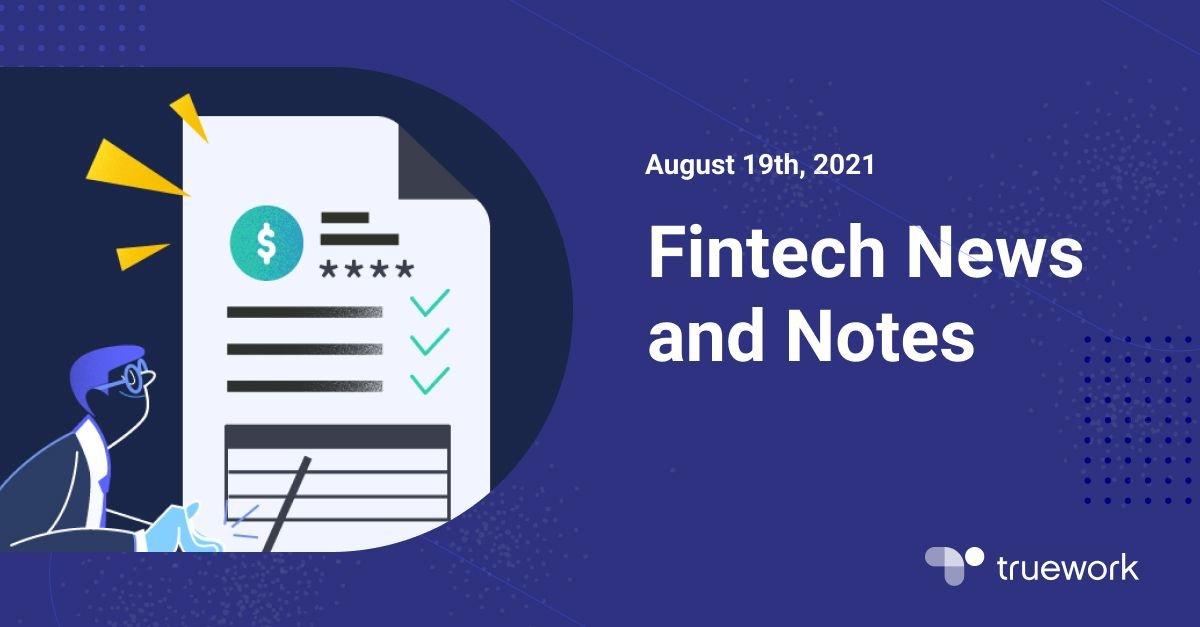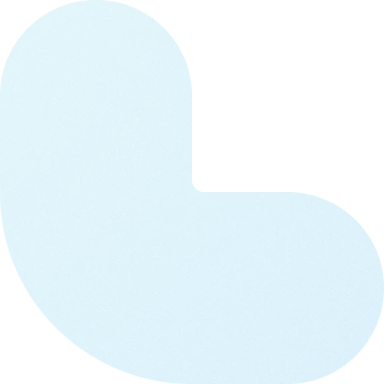 3 Things On Our Radar
New Federal Data Privacy Legislation
-Senators Wicker (R-MS) and Blackburn (R-TN) introduced new data privacy legislation at the end of July (the Setting an American Framework to Ensure Data Access, Transparency, and Accountability Act (SAFE DATA Act)).
-While there have been a number of attempts at federal privacy legislation, we find this one interesting as it (a) comes quickly on the heels of a variety of State attempts at comprehensive data privacy legislation, and (b) is an updated version of prior proposed legislation that now reflects further bipartisan input.
-The legislation includes three key components that we think are particularly worth tracking during the legislative debate in light of their applicability to fintech: (1) provisions that require businesses to allow consumers to access, correct, delete, and port their data, and (2) prohibitions on transferring consumer data without consent, and (3) uniform data protection requirements enforced by the FTC and State AGs.
Lina Khan's First Visit to Capitol Hill as Chair of the FTC
-In our Fintech Blog #2, we discussed the appointment of Lina Khan as Chair of the Federal Trade Commission, our core observation being that under Khan we expect the FTC to actively pursue Khan's broad view that big tech platforms must be more closely regulated to ensure a competitive marketplace and adequate consumer protections.
-Last month Chair Khan spoke in front of the House Energy and Commerce Committee during a hearing considering a variety of legislative proposals impacting the FTC.
-In both her prepared remarks and during the question and answer session thereafter, Chair Khan was laser focused on the themes we identified in Blog #2, spending a good portion of her time focusing on advocating for more active policing of anticompetitive conduct and merger review. Chair Khan also emphasized her belief that not sufficiently regulating big tech platforms has resulted in a dramatic increase in consumer fraud. Not surprisingly, her consumer fraud salvo received the most focus from major media.
Penny L

ee Appointed CEO of the FTA
-At the end of July, Penny Lee, who served as senior adviser to former Senate Majority Leader Harry Reid, was appointed CEO of the first fintech specific trade association, the Financial Technology Association (FTA).
-Truework is a founding member of the FTA, which aims to educate stakeholders - including legislators, regulators, and other policy makers - on the value of technology-centered financial services and advocates for the modernization of financial regulation to support inclusion, fairness, and innovation.
-Upon her appointment, Lee commented that,
"[i]t is an exciting time to be involved in fintech policy. Financial technologies bring underserved and unbanked individuals into a regulated, vibrant ecosystem that affords them more access and control over their financial decisions."
-The FTA leans heavily into regulation as an opportunity to work for the greater good. The FTA was founded on the belief that in order to truly fulfill the promise of financial innovation and the increased access that it can bring, fintech companies must engage directly with policymakers in a spirit of partnership, embrace regulation, and actively ensure that consumers are protected.
-Driving home this point Lee stated that "[FTA members] are not asking for deregulation, they want to be regulated."
-As the FTA continues to scale up and operationalize this unique perspective via specific regulatory engagements, we plan to highlight more of this important activity in our blog.
One Big Thing
Canada Pushes for Open Banking
-On August 4 the Canadian government released a comprehensive proposal for implementation of open banking in Canada. This proposal can be seen as a companion to the recent push for the codification of rules implementing Section 1033 - consumer access to financial records - in the United States.
-The proposal advocates for a regulatory framework built on three core components: (1) common rules applicable to all participants to ensure consumers are protected and third party participants take responsibility for their own fault, (2) an accreditation framework to allow third party service providers to participate in the system, and (3) technical specifications that allow for safe and efficient data transfer. -We expect the soon to be released CFPB rules implementing Section 1033 to draw on similar themes.
-The Canadian proposal is juxtaposed as an advancement beyond the current credentials-based nature of open banking in Canada (which is similar to the US), raising concerns about the security and liability risks associated with screen scraping. While we see this as a broadly fair critique, we think it presupposes that an open banking system will allow every consumer to connect to every data source. Invariably there will be consumers and data sources that are not yet connected and continuing to allow for credentialed access (albeit under uniform rules) allows for financial access that heretofore may not have been possible.
-Some critics have pointed to the Canadian report as an indicator that the US has fallen behind in its efforts to establish a competitive open banking regime. That is not yet clear. The CFPB is in the midst of a concerted effort to establish rules implementing Section 1033, which we expect to be released for comment in the near future. The Canadian framework proposal is just that - a conceptual proposal (including for a new purpose-built industry run governance body) and not specific regulations, with a goal of implementation by 2023.
What We're Reading
-CFPB Report on Mortgage Servicing in COVID-19 - metrics based insights on how the pandemic has impacted mortgage servicing, which the CFPB concludes has been negative, but not uniformly so, with greater impact on harder to reach populations.The CFPB reviews key metrics including call center data, forbearance requests, denials, and exits, delinquency, and borrower profiles, calling out the need for mortgage servicers to install processes to better reach these kinds of borrowers, particularly as a number of these borrowers are exiting COVID-19 forbearances in delinquency.
-Fintech Revolution by Coatue - an easily accessible deep dive of fintech, including five predictions that we are already see happening: (1) a new cohort of consumer-facing fintechs taking over distribution, (2) new entrants banking becoming fast-growing sources of capital, (3) new categories of consumers being better served, (4) new categories of B2B eliminating friction, and (5) cryptocurrency finding use cases that enable broader market acceptance.
-Crypto's Arrival: The Infrastructure Bill - following up on the crypto reporting provisions in the infrastructure bill, a great article that places all of the consternation in better perspective, providing insight to the differing viewpoints and why this is only the beginning of a long and heavily debated path to regulation.
Grow your business with Truework
Join the group of 17,000 organizations that use Truework to increase applicant conversion with faster income and employment verifications.
Talk to our Team