Announcements
Unlocking HR productivity with Truework's new Custom Letter Creator
Truework's Custom Letter Creator gives HR teams the ability to quickly generate letter templates for any use case. With a rich document editor and custom variables pulled directly from the HRIS, HR teams can build any template they need.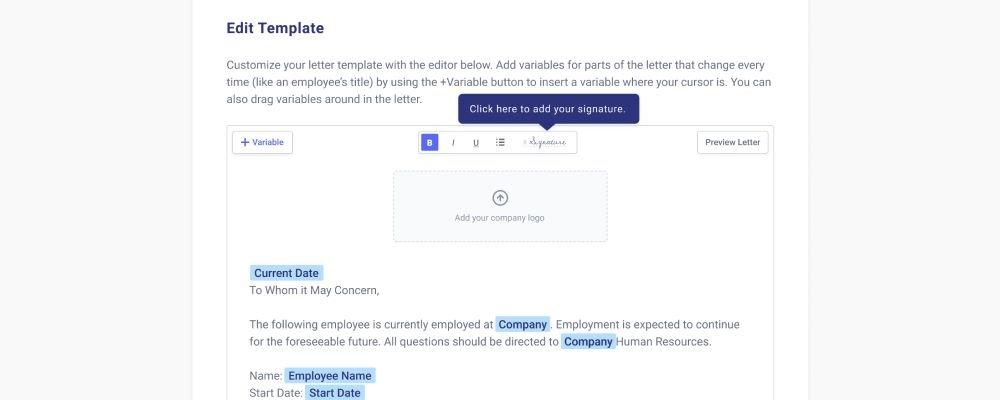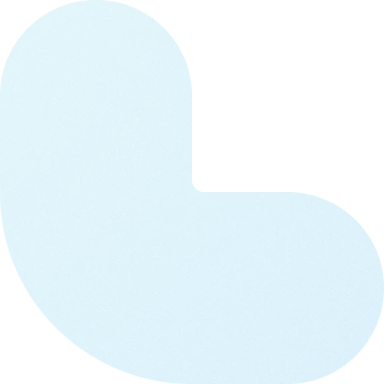 Today we are excited to announce the release of Truework's newest feature, the Custom Letter Creator.
Since we started building our first HR tool over two years ago, our team has constantly been learning from HR leaders about the biggest pain points in their existing workflows. These partnerships have been crucial in giving us the ability to build easy-to-use products that help our customers get more done.
One of the most common pain points we heard revolved around the hassle HR teams experienced when generating proof of employment letters for employees. Last year, we launched our first tool in this space - a feature that enables employees to generate basic letters.
We learned however that the first iteration of this product didn't address every use case: there is no single template for all proof of employment letters. HR admins wanted to be able to automate not just simple letters such as ones needed for apartment rentals, but more tailored templates used for immigration, travel, social services, and others.
Truework's new Custom Letter Creator, which goes live today, solves this flexibility problem head on by giving HR teams the ability to quickly generate employment letter templates for any use case. With a rich document editor and custom variables pulled directly from the HRIS, HR teams can build any template they need while providing access to employees through a self-service portal.
Do you need to create work visa letters for employees in the Bangalore office who are traveling to the US? Do you need to provide standard letters to government agencies when employees apply to federal assistance programs? Whatever common letters your company or employees need, you can create a template for it with the Custom Letter Creator.
Empowering Employees
After hours of conversations with customers, we came to a big realization. If the Custom Letter Creator had the ability to automatically populate different employment variables, the tool could be used by employees themselves, completely self-service. We quickly realized that this was the biggest way we were going to help HR teams save time- by empowering their employee base to create the letters themselves based on predefined templates.
As such, the Customer Letter Creator is a product built for HR that allows individual employees to generate their own letters based on customized templates.
How it works
Starting today, Truework customers will see a "Templates" tab in the navigation bar of their dashboard.
First, select from a pre-existing template or create your own.
Next, you will be taken to a full document editor where you can add a custom letterhead and signature...
….as well as select the specific employee variables that are required for each template.
Once your templates are created, employees can access them anytime by going to https://app.truework.com/letter. It's that easy!
We couldn't be more excited to continue helping HR teams do their best work.
Have an HR pain-point you want to share with us? Let us know! We are eager to hear from you and can't wait to help.
Grow your business with Truework
Join the group of 17,000 organizations that use Truework to increase applicant conversion with faster income and employment verifications.
Talk to our Team