Announcements
Introducing Truework Income for Tenant Screening
Property management companies and rental operators can automate income verification to mitigate income fraud, shorten approval times, and increase staff efficiency.

Molly Hayes
Director of Product Marketing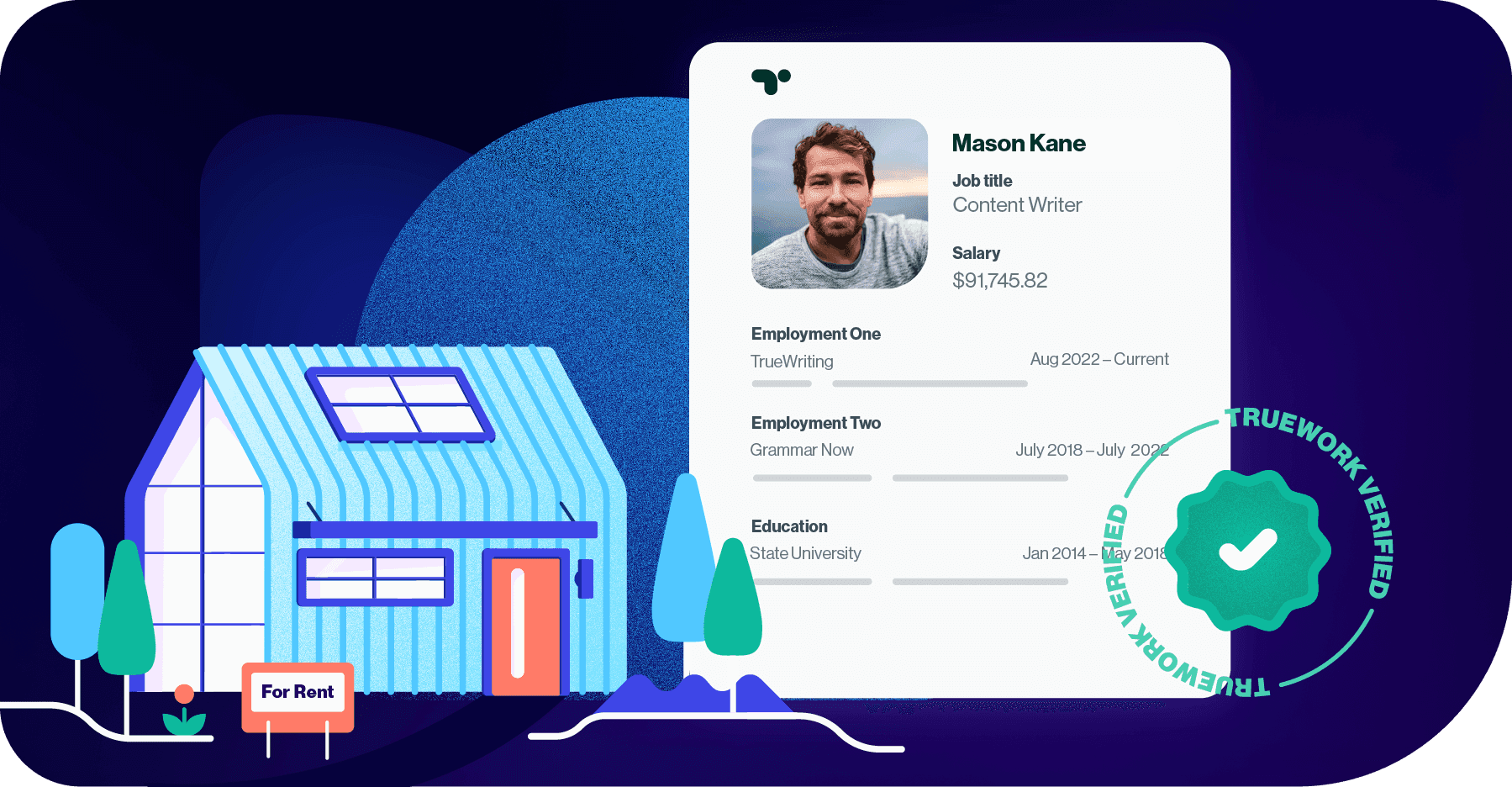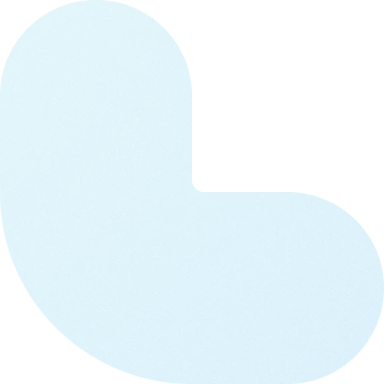 Leasing an apartment or home is very different today than just a few years ago. What was once a face-to-face transaction is now often done entirely online via virtual tours and applications.
However, the income verification component of the application process needs to be updated. Property managers, already overburdened by never-ending task lists, spend hours reviewing income documents and chasing down employment information. These tasks draw out the application process and can increase the days the property remains vacant. 
The digitization of the application process, along with rapid rent growth and inflation, has increased the number of applicants falsifying income information to qualify for rentals, making it more vital and challenging to obtain an accurate picture of an applicant's income.   
Today, we're announcing the availability of Truework Income for Tenant Screening. By combining every major verification method in a single platform, property managers can verify the income of up to 90% of applicants in under 72 hours.
Minimize vacancy days with faster verification turnarounds   
More time spent waiting on verifications means fewer days of collecting rental income. By orchestrating every major verification method in a simple user experience, verifications are completed as fast as possible, regardless of the applicant's income type. 
Truework Income for Tenant Screening offers flexible integrations into the leasing staff's workflow— in their online application, a property management system, or via an easy-to-use web application.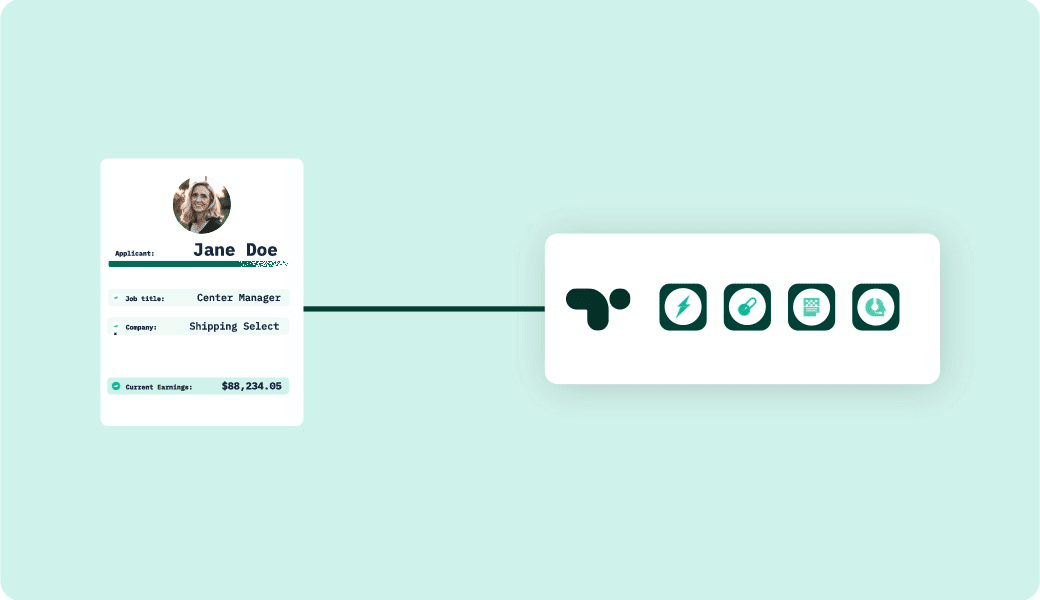 Reduce the risk of payment issues and evictions with direct-to-source data
More than 97% of property managers have experienced fraud in some capacity, and applicants with fraudulent income information are more likely to stop paying rent and need to be evicted. To catch these applicants upfront and help property managers avoid significant losses, Truework uses direct-to-source data from payroll systems or employers to ensure the most complete and up-to-date information about applicant income. 
In cases where documentation needs to be collected, Truework Documents will assess proof of income documentation for potential fraud. Income documents created with online software, those with abnormal or inconsistent formatting, and any documents where any income information (e.g., pay rate, deductions) appears to be modified will be flagged so leasing teams can get a heads-up to prioritize a deeper review. 
Automate tedious tasks for leasing teams
And the increase in application fraud has only added to the hours it takes to screen each prospective tenant. With Truework, leasing teams can focus on higher-value work, automating income and employment verifications with one standard process. Regardless of the method used to complete the verification, leasing teams receive income information in a standard format, eliminating the need to make sense of different outputs across different tools. A standardized process also helps new team members become productive more quickly, rather than needing to learn the intricacies of evaluating an applicant's income. 
As a Consumer Reporting Agency under the Fair Credit Reporting Act (FCRA), Truework provides property managers with the most accurate information and allows applicants to request error corrections. And if the data is unusable or inaccurate, there will be no charge for the verification.  
The future of income verification for tenant screening 
As operational efficiency continues to be property managers' number one priority—we're working to help automate even more verifications. We will continue to invest in new capabilities that deliver a faster and more accurate picture of an applicant's income. 
Ready to
learn more

?

Talk to our team about how Truework can help your business reduce application fraud and increase leasing efficiency. 

Learn more