Industry
3 Ways to Optimize for the Mortgage Experience for Digital and Traditional Borrowers
As technology and automation evolve so should the mortgage experience – for both your digital and traditional borrowers. Here are three ways to optimize the mortgage experience for today's borrower.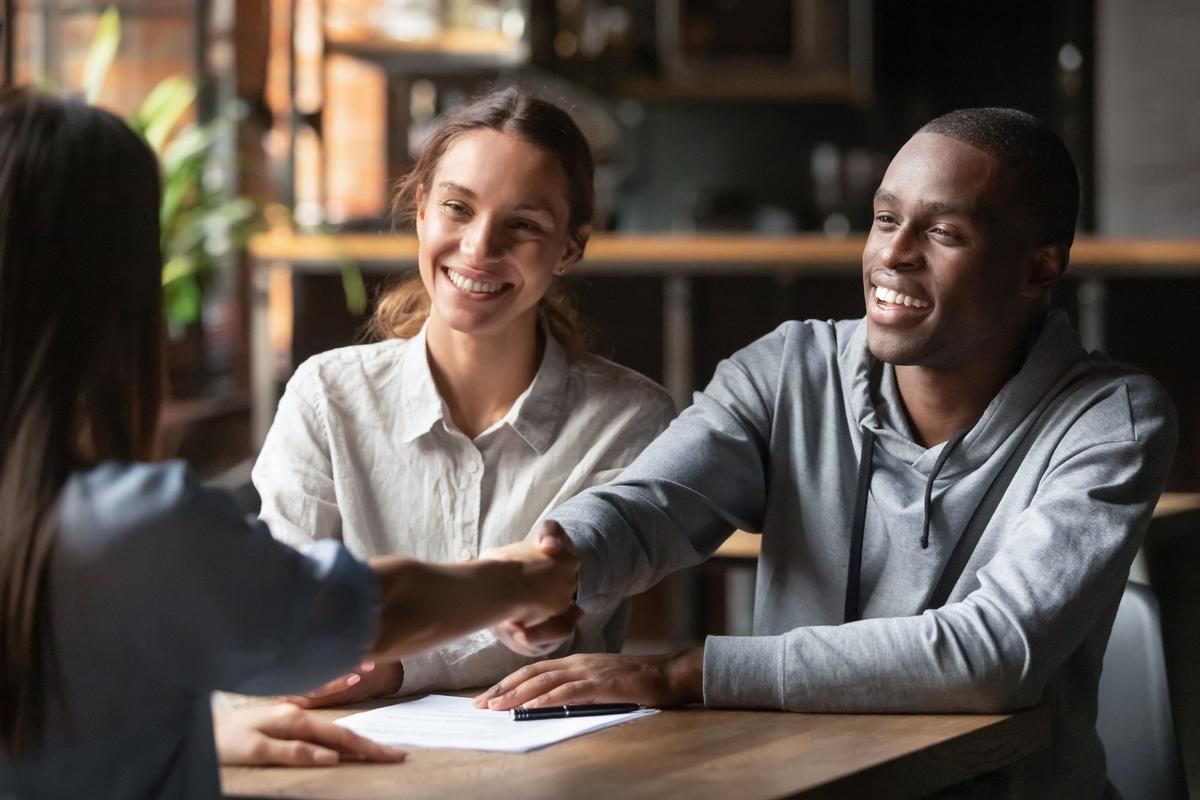 The mortgage experience has changed dramatically over the years. In the past, the process involved much more manual work and required many in-person interactions. These days, a majority of the mortgage process can be done online and from the comfort of your own home. Creating an easy and streamlined process that optimizes for both digital and traditional consumers is the way to ensure the best experience for everyone, no matter the borrower.
Here are three ways to optimize the mortgage experience for today's consumers:
1. Make the application process as simple as possible
Not so long ago, shopping for a mortgage was a very manual process. You would have to contact multiple lenders and compare rates and terms. Comparing rates can be quite time-consuming and require additional effort for both the borrower and lender. With originations down, some lenders are finding up to 70% of business coming from customer referrals. With referrals making up a large portion of incoming business, streamlining the process for your borrowers becomes even more crucial as they serve as an evergreen source of new business. Creating a simple process means having a clear and concise application that can be easily completed online or in-person. For digital consumers, this means having an online application that is optimized for mobile devices. For traditional consumers, this means having a flexible process where loan officers can assist borrowers with their application over the phone or in person.
2. Provide clear and timely communication throughout the process
Today's digital consumers generally require less hand holding for efficiency and convenience in applying for a home loan. However, despite the importance of speed and convenience, communication remains a critical component of a positive mortgage experience. This is especially true for digital consumers, who are more likely to rate their experience lower if they feel like they are in the dark about what is happening. Transparency has become a lending services industry buzzword for good reason, customers respond more positively to brands that communicate early and often about what's happening and why.
By tailoring your communication strategy to the needs and preferences of your customers, you can build stronger relationships and improve the overall experience. Keep your borrowers up-to-date on the status of their application by providing clear instructions on what documents are needed and where the application currently stands. Be available to answer any questions that may arise and communicate regularly. You may consider having pre-created "care packages" of information for both types of consumers, with the TL;DR version for your more digitally savvy borrower, and additional touch points for your more traditional borrowers.
3. Use verified data to pre-qualify and pre-approve borrowers
Obtaining a mortgage can be a daunting and time-consuming process which can be a major pain point for both borrowers and lenders alike. Using verified data to pre-qualify or pre-approve home buyers can dramatically accelerate the process. This gives the borrower an immediate understanding of how much they can afford earlier in the process and by giving a quick pre-approval, lenders are less likely to have borrowers shop around for additional offers. One solution to make that happen is to use one-stop platforms that allow lenders to quickly and easily verify the income and employment of any US borrower, including those in the gig economy. By offloading most of the manual labor associated with verifications and automating much of the verification process, lenders can focus on other important aspects of the lending process, such as underwriting and risk assessment. Solutions like these can help lenders reduce costs and speed up the rate-lock process, enabling consumers to qualify for mortgages and other loans more quickly. In turn, this can improve the overall lending experience for borrowers, making it easier and more efficient to secure a home loan.
Conclusion
As technologies and automation continue to evolve, so should the mortgage experience – for both digital and traditional borrowers. Simplifying and streamlining the verification process through one-stop verification platforms offers a win-win solution for both lenders and borrowers where lenders can utilize reduced costs and make it easier to offer near instant and pre-approved mortgages to borrowers. By following these three tips, lenders can optimize the mortgage experience for today's borrowers. Having a streamlined application process, clear and timely communication, and using verified data to offer faster pre-approvals, lenders can provide a more optimized experience for all borrowers.
Ready to
learn more

?

Talk to our team to learn how Truework can simplify your income verification strategy.

Talk to sales