Announcements
Meet the new leaders at Truework
Welcoming Eric Weingarten (VP General Counsel) and Devin Blase (VP People) to the team.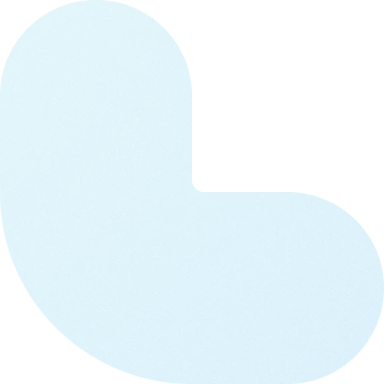 We're thrilled to announce the additions of two executives to the leadership team: Eric Weingarten (VP, General Counsel) and Devin Blase (VP of People). These strategic leadership additions will unlock business growth both internally and externally as we explore new verticals and scale our operations across our San Francisco, Salt Lake and remote teams. Please join us in welcoming Devin and Eric to the team!
Eric, who joins us as our first General Counsel, has over 20 years of experience in the legal field, with the past 10+ years spent in-house with a number of transformational companies. Eric most recently led the product legal team at Coinbase where he supervised attorneys supporting product teams across the Coinbase product suite, including Retail, Institutional, Platform, Commerce, Business Development, and Analytics. Prior to Coinbase, Mr. Weingarten served as Associate General Counsel at Tesla where he oversaw legal support for consumer finance and consumer energy products. He first made the leap into tech as Assistant General Counsel and then Deputy General Counsel for SolarCity after serving multiple tenures as an attorney at various well-regarded Washington D.C. firms practicing in energy project development and finance.
Devin joins us as our first VP of People after an incredible year of growth across the team. Our workforce nearly tripled in 2020 with massive expansion in both our San Francisco and Salt Lake locations. Devin brings with her an indisputable track record of success in the technology sector having overseen and led the expansion of high-growth companies such as Mulesoft, WalkMe, Rescale and Heap, helping the latter win multiple awards as one of the best companies to work for in the Bay Area. Ms. Blase will lead all people programs at Truework as we continue to grow our operations in a remote-friendly environment.
"It feels like the perfect fit and the perfect timing for Devin and Eric to be joining the team. We have an incredible opportunity to continue building momentum from last year as more people see Truework as the most trusted service in the identity and verification space. Devin and Eric each bring with them a wealth of experience helping companies scale and improve across every aspect of a business. I cannot wait to hear the guidance and insights they will have for our executive team", Ryan Sandler, CEO & Co-founder.
Devin, who has seen companies grow from a handful of employees well into the hundreds, is excited to apply her experience in scaling successful startups at Truework.
"I absolutely love the leadership, values and growth potential at the company. Not often do you find a startup that spikes in all three of those categories. I cannot wait to continue investing in the incredible team at Truework to continue shattering expectations across the identity space."
As a leader on the legal team at Coinbase prior to joining Truework, Eric has had his fair share of experience re-writing the status quo in a burgeoning industry.
"I see direct overlap between the mission of Truework and the central ethos of crypto. Both find their origins in providing greater control to the individual in an increasingly interconnected, digital world. By building products that put consumers in real control of their personal identity, Truework is re-defining the standards of data privacy that consumers should expect in financial transactions. These products will fundamentally change how consumers obtain credit, buy a car, purchase a home, or obtain a new job. It is tremendously exciting to have the opportunity to join this team, participate in building these transformational products, and help establish Truework as a legal and policy thought leader."
Truework continues to expand as we build off of our 2020 momentum with help from leaders like Eric and Devin. Check out our careers page for the latest opportunities to join the team.
Grow your business with Truework
Join the group of 17,000 organizations that use Truework to increase applicant conversion with faster income and employment verifications.
Talk to our Team