Industry
How instant income and employment verification helps automotive lenders drive growth
Lenders can to convert more applicants to customers while protecting against risk

Molly Hayes
Director of Product Marketing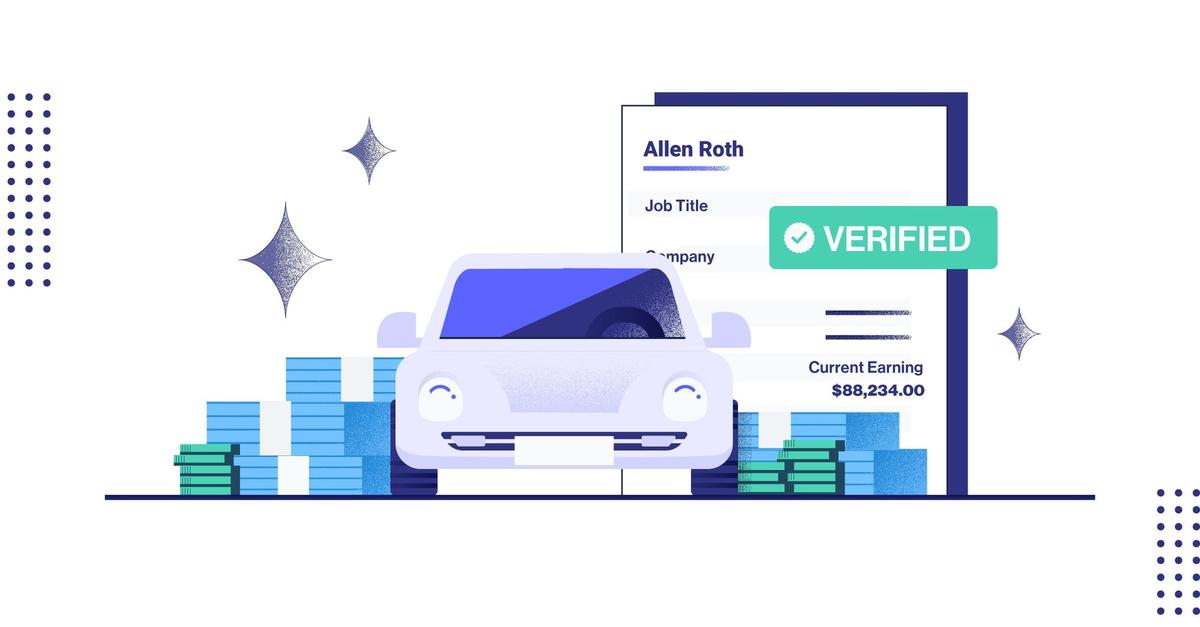 There's no shortage of macro factors affecting the lending industry in 2022. High inflation, fluctuating interest rates, increased used car values, and tight inventory have led to uncertainty in the market. For many Americans, these factors lead to a challenging combination of more expensive monthly fees and less disposable income to make payments, putting many borrowers at risk of default. And as auto loan delinquencies begin to tick up from all-time lows, it's hard to tell what the future may hold.
What is certain is that auto financing companies still have growth targets to hit in a market that is now increasingly challenging. It's more critical than ever for automotive lenders to focus on capturing new customers without adding risk.
Instantly verifying income and employment is a powerful opportunity automotive lenders can pursue to convert more applicants to customers while protecting against risk.
Win more business by converting more applicants to customers
Better rates and faster applications lead to higher conversion rates. By instantly verifying income and employment earlier in the application process, lenders can use an additional data source to dynamically optimize rates to reflect risk, ensuring they present the most competitive offering possible.
Instant verifications can also allow lenders to remove income stipulations from their approvals returned to the dealer, drastically increasing the likelihood that their offer is accepted. Asking a consumer to provide proof of income documentation is a sub-optimal experience and puts the dealer at risk of losing the sale. Taking this step upfront allows the application process to be finished in one meeting and can help increase approval-to-book ratios.
Income and employment verification can also help expand your target customer base with a broader credit window. Information beyond traditional credit data can reveal more details about applicants, especially helpful for the 62 million thin credit file consumers who may still have adequate income to qualify for a loan.
Mitigate the risk of delinquencies and fraud
With tight margins, automotive lenders know that one wrong decision could adversely impact your bottom line, so any growth strategy must not add risk. And in times of economic downturn, when consumers have added financial pressure, instances of fraud increase.
Using instant income and employment data sourced directly from payroll providers and employers ensures the highest fidelity data and most up-to-date information. You can feel confident in your decisions without relying on applicant-provided information.
How Truework can help
At Truework, we help automotive lenders safely drive more business with digitized solutions for income and employment verification. We offer:
Instant verifications: Immediate access to income and employment data directly sourced from employers and payroll providers
A waterfall of backup verification methods: When it's not possible to verify an applicant instantly, Truework helps you customize and configure a verification waterfall to maximize coverage and speed based on your unique application workflow and target customer base
To learn more about how we can help, request a consultation.
Ready to
learn more

?

Talk to our team to learn how Truework can simplify your income verification strategy.

Talk to sales