Announcements
Earn up to $60K for a successful Sales referral
Learn how you can earn $15K/year for up to four years by referring a colleague to the Truework AE referral program.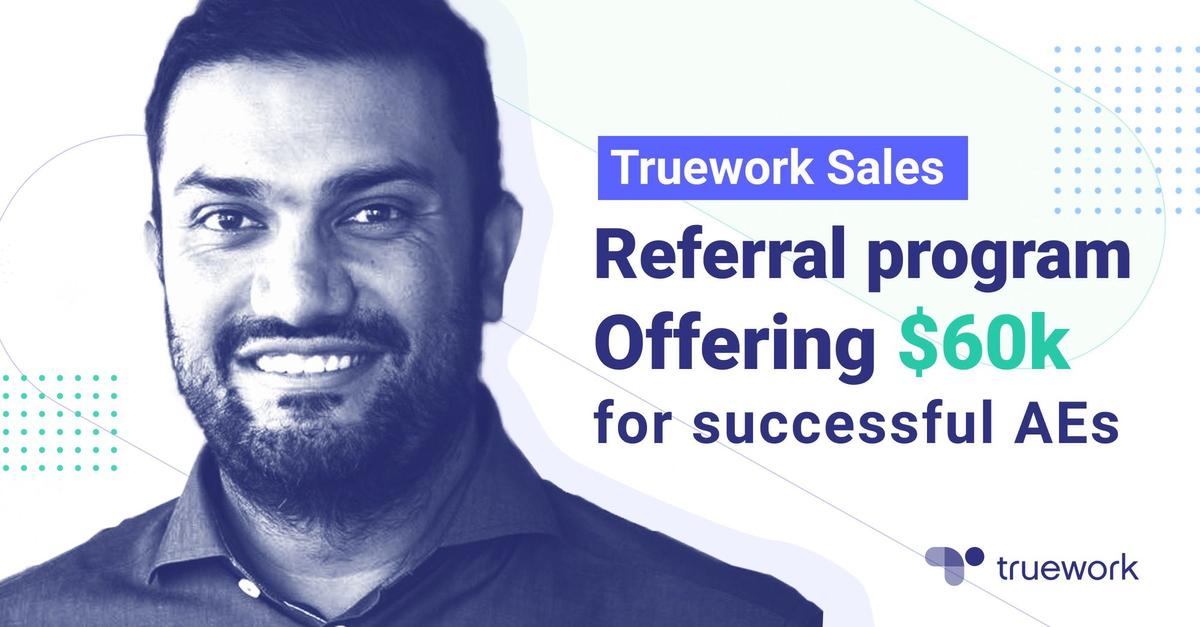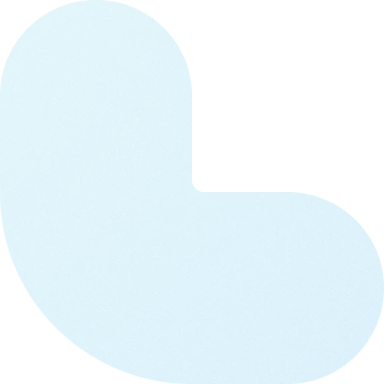 Truework is rapidly expanding our Sales team across the US, so we're offering up to $60,000 to anyone who refers successful Account Executives (AEs).
Truework is creating the modern credit bureau, and is considered one of the Top 250 Fintech companies. As more personal financial transactions move online, Truework offers a digital-first solution that is disrupting the mortgage and consumer lending space. We are growing at hyperspeed, and need top Account Executives to help.
How it works
Anyone can refer up to five AEs. You do not need to be a Truework employee.

For each AE hired, we will pay the referring party $15,000 for each year the AE hits their quota, for up to four years.

We will pay your referral bonus 45 days after their Truework employment anniversary.

This opportunity will be open for as long as this webpage is live.
Who is an ideal candidate?
We are looking for Account Executives who:
Have at least three years of closing experience

Owned a quota between $1M-3M in booked revenue

Worked at a high-growth SaaS company with a technical product
The candidate needs to have achieved over 90% of quota attainment the past three years, or have an explanation as to why one year missing quota was an aberration. Strong preference for candidates with lending-tech, mortgage-tech, or API product backgrounds.
How do I refer someone?
First, discuss the opportunity with your referral and see if they are interested in applying to Truework for any of our Account Executive roles. If so, then submit this form*. If Truework is interested in your candidate, we will email you and request an introduction.
Why Truework?
"There are few industries as ripe for disruption as the one we are in. Being a part of this mission is fulfilling, exciting, challenging, and a ton of fun. This is a rare opportunity to say "I was there when...". Come join our team and write what will be an incredible chapter in your career journal." ~ Pravesh Mistry, CRO
*Terms and Conditions
Truework is an equal opportunity employer. Candidates must live in the United States. Only individuals can refer, not companies. Individuals can't refer themselves. The referral doesn't count if an individual has been in communication with Truework in the last two years (communication means the person indicated interest over some sort of written communication, it does not matter how many stages of the interview process they went through. If Truework reached out but the candidate never expressed interest, then the referral is valid). If multiple people refer the same candidate, the person who referred them first gets the referral bonus. Every person can refer a max of five AEs per year, regardless of whether the referral is hired or not. Truework will pay a referral bonus if we hire the referral within two years of the introduction being made. Truework has sole discretion in hiring/firing. If Truework acquires a company and an account executive joins pursuant of that merger that was referred, that does not count as a referral. Truework determines in sole discretion quota and meeting quota, and hitting quota is defined as 100% or above of that individual's quota that they agreed to in their most up-to-date commission plan. A referral payout is paid after a full year is completed and quota was obtained; no pro-rata referral bonuses will be given for partially completed years. A referral only counts if this workflow is completed:
Referring individual submits the google form.

Truework emails the referring individual requesting an introduction to the candidate(s).

An introduction over email is made by the referrer to the candidate and Truework. 

This is required to be considered for the referral fee

.

Truework hires the candidate within two years of that introduction.

That candidate then hits quota in subsequent years, up to four years.
Grow your business with Truework
Join the group of 17,000 organizations that use Truework to increase applicant conversion with faster income and employment verifications.
Talk to our Team