Industry
Truework Income demo at Digital Mortgage 2023
Get an inside look at Truework's latest product evolution. Lenders can simplify and speed up the application process for any borrower with Truework Income, the only one-stop platform for income and employment verification.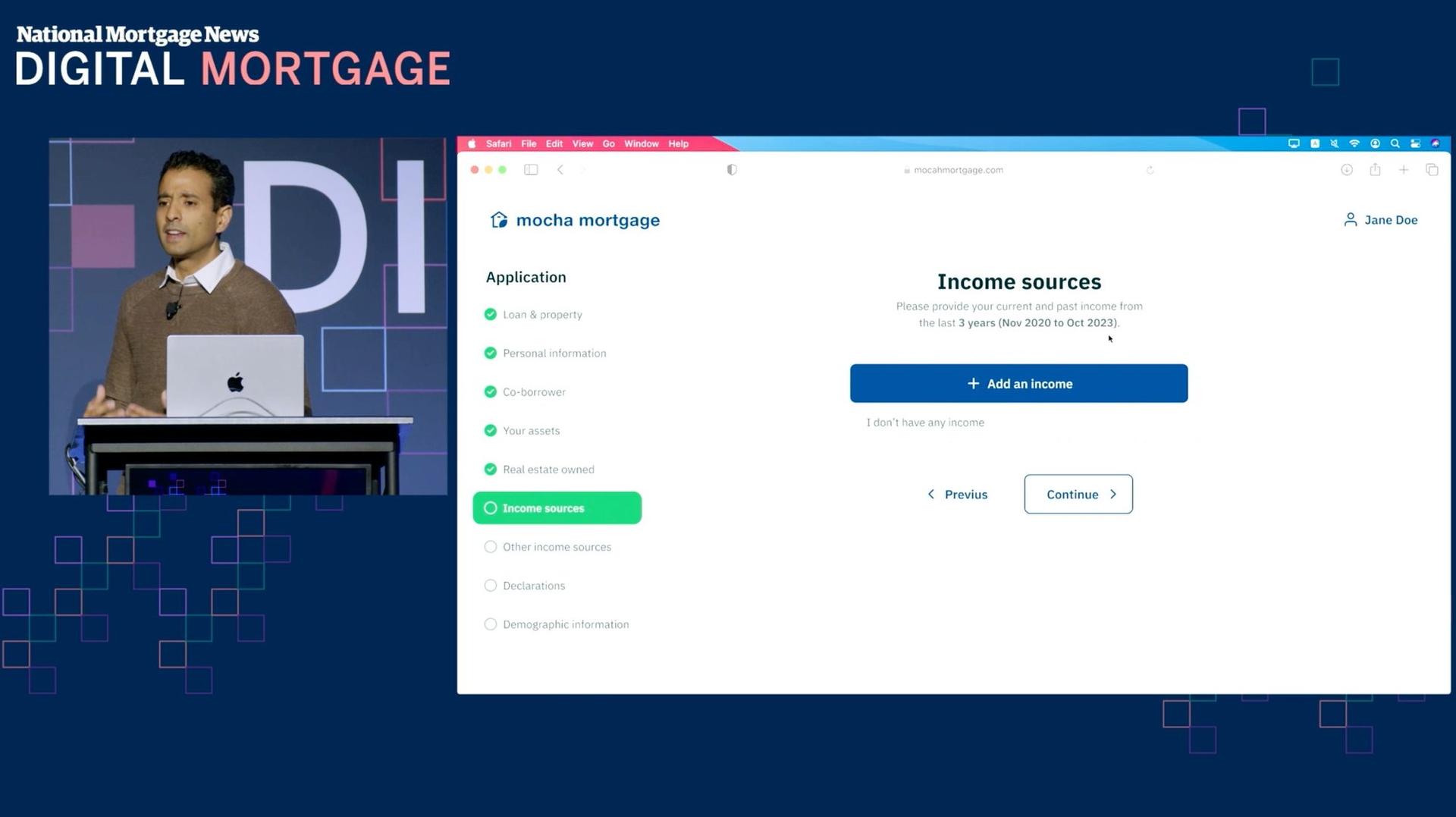 At this year's Digital Mortgage conference presented by National Mortgage News, our Head of Product Nikhil Sharma showcased the latest evolution of our product.
Truework Income is the only one-stop platform for income and employment verification, designed to help lenders close mortgages more efficiently by quickly verifying any borrowers' income and employment details.
In the demo, Nikhil walks through the user experience of the product from the perspective of a borrower applying for a mortgage.
Here's a recap of the session ,or you can watch the demo below:


Highlights
● Truework Income allows borrowers to provide their income and employment details in a streamlined way, reducing friction in the mortgage application process.
● The platform allows for borrower annotations and corrections to ensure the lender has the most accurate and complete profile.
● The experience can be co-branded, allowing lenders to add their logo, color scheme, and custom text to inspire borrower confidence.
● The platform can handle different types of income, including non-employer income such as child support and alimony.


Streamlined experience for borrower and lender
Nikhil discussed how Truework's verification process can be accessed through various platforms. He highlights the versatility of Truework's system and its adaptability to various customer needs and setups.
Additionally, the panelists commented on the potential improvements to the borrower experience provided by Truework Income.
This is great. I love the look of it. The UI/UX is really slick."
Panelist ,
at Digital Mortgage
Focus more on value-add aspects of the loan process
Sharma emphasized that Truework's platform is designed to relieve lenders of the burden of chasing data and documents. This allows loan officers to focus more on value-added parts of the workflow and improve their operational efficiency.
The platform's ability to parse uploaded documents into a machine-readable format that can be used to automate processes was another key feature Sharma highlighted. This further underlines Truework's commitment to using technology to simplify and expedite the loan approval process.
Lenders have come and said, look, it would be great if I could verify faster because at that point, I can have my loan officers work on more value-add parts of the workflow"
Nikhil Sharma,
VP Product
at Truework


The future of income verification 
Truework's goal is to modernize and streamline the income and employment verification process for lenders. By providing a single, fully customizable solution, the platform aims to replace the fragmented and complex systems currently in place.
Ready to
unify

your income verifications?

Learn how Truework Income can simplify your process.

Talk to sales